PARK FOREST
L5 Chondrite
Fell March 26, 2003, 2350 hrs local time
Cook County, Illinois

The south Chicago suburbs was the setting for this late night fall of hundreds of stones preceeded by a fireball that turned day into night. Several structures were impacted including the home of one Kenneth Barnes of Matteson. A 960 gram meteorite smashed through his roof and ceiling finally coming to rest in a heat register destroying the vent and the underlying duct in the process.
In his own words:
"I didn't know what to think, so we went looking through the house for it and found it."
Later:
"A guy called and offered me $1000. He said he just took the money out of the bank, but he's only here for the weekend. I said 'No thanks'. It's for sale, but only if the price is right. Unless somebody offers me a price that makes my eyes pop I'll just keep it. I'm having fun with it. It's exciting."
Well, eventually the price was right and now it is my pleasure to offer:
THE BARNE'S HOUSE SMASHER
One of the most impressive complete stones from the Park Forest fall with the most comprehensive suite of artifacts ever offered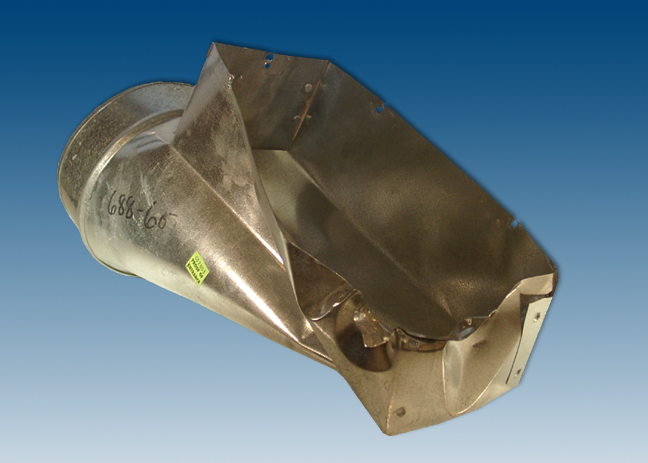 This offer includes:
The complete stone with wood, paint, and embedded sheetrock
The smashed heat vent
The duct
Three rows of roof shingles
Photos of the house damage, stone in situ, homeowners, and media arrivals
A 53 minute DVD with news clips from the fall
Insured US shipping
Park Forest is history in the making, a fall of great magnitude in a modern, populated, US city. When one compares other historic US falls like Peekskill, Claxton, and Portales Valley the trend in value has shown they only increase. Couple that with the roof to floor artifacts offered here and it is clear that this is truly one of a kind.