GAO
H5
Fell March 5, 1960
Burkina Faso, Africa
The Gao stony meteorite was seen to fall on March 5, 1960 in the village of Gao , Burkina Faso , in western Africa . Many of the 16 pieces that were originally recovered actually crashed through the roofs of people's huts.
Recognizing an opportunity to trade rocks for food and money, local people started searching nearby fields. When all was said and done an astonishing 300 kilograms of stones came to light, the largest weighing 45 kilos. It is suspected that many more may be hiding in the weeds.
Interestingly, it now appears that another, distinct strewnfield has been discovered within the original strewnfield (which actually happens a lot). This second meteorite is called "Guenie" and is also an H5.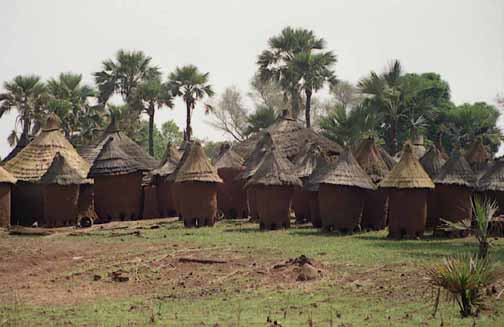 Click on image below to enlarge